How to Clean a Chalk Couture Board Quickly
How to Clean a Chalk Couture Board
So, if you have dipped your toe into the world of chalkboard art, then you know how addictive it can be. It's so fun to slather on chalk paste and peel your design back to reveal a work of art.
But I think what I really like best is how flexible it is. I can have a Christmas design that I can change to a snow design that becomes a Valentine's Day piece or my Thanksgiving easily becomes Christmas.
So, let's talk about how to easily change up your home decor each season by simply cleaning the chalk paste off your chalk couture board.
This post contains affiliate links, which means we may receive a commission, at no cost to you if you make a purchase through a link. Please see our full disclosure for more information.
How to remove Chalk Couture paste
First, you'll want to have the following items near by before you begin:
Chalk Couture Spray Bottle or a spray bottle filled with water
paper towels
Board Eraser or a cleaning eraser (similar to a Magic Eraser)
soft cloth such as a microfiber cloth or lint-free hand towel
Place your chalkboard on a flat surface and get your spray bottle with water in it. I use a purchased spray bottle but I have to tell you the Chalk Couture continuous spray bottle is amazing! With the continuous spray bottle, you get a long spray time to cover your chalk art instead of multiple sprays. I know this sounds crazy but it's so satisfying to watch and so easy to use.
So, spray your artwork and then you will let it sit for a few minutes before using the paste scraper to gently scrape the paste away. I like to start on one side and move across to the middle.
I then move to the opposite side and scrape to the middle that way all the paste is in one spot. You can also just scrape it all the way across from one side to the other.
Once you've scraped away most of the paste, I like to use a paper towel to pick up the large paste pieces and wipe the board. Oh – and if you wanted to see this cute vintage tuck project, be sure to check out this post!
You may need to use a board eraser to get the rest of the paste off and remove any "ghosting" of the design. See how easy it is to clean a chalk couture board?
You are now ready to create a new Chalk Couture masterpiece on your fresh, clean board.
I thought I'd share a video I made of cleaning off a chalk couture design from a found surface. These steps work the same on most chalkboards. I can't guarantee they will work on all boards, so keep that in mind.
Helpful Hints for Chalkboard Cleaning
These cleaning steps will work on most chalkboards. Lower quality chalkboards tend to "ghost" more frequently.
You can spray and wipe again a second time if needed.
Board erasers/magic erasers can help in removing excess paste
These steps should not be used on textured surfaces like the burlap board or pallet board
Some chalk couture surfaces are meant for one-time use. Check the board before attempting to clean it.
If you don't want to clean your boards – you are welcome to simply purchase more! :(ha!ha!)
Need help getting started chalking? Look no further than our Chalk Couture Try Me kits. Learn why these are the perfect beginner kits!
A great way to have on-trend designs is to join the Chalk Couture Club. This monthly chalk box includes a B size transfer and pastes to create your monthly design. Be sure you get all the additional details about Club Couture and you can get your very own on my Chalk Site.
If you enjoyed this and want to know more, I'd like to invite you to sign up for my Newsletter. This is where you get all the up-to-date info on sales, exclusive deals, bundles, and more! Then you can find me socially over on my Facebook page, follow me on Pinterest and subscribe to my Youtube channel. When you shop from my Chalk Couture site you help support my small business and this site (and I REALLY appreciate your business!).
Be sure to check out these amazing project kits!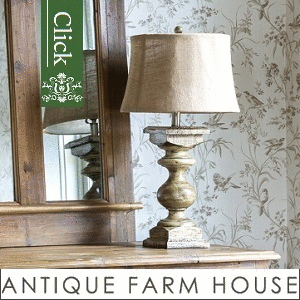 Here's another look at how to clean your Chalk Couture chalk board!
How to wash off chalk couture paste